Zadar & Šibenik
A city where the sun just doesn't set. Zadar is blessed with such riches that make us jealous of the folks living there.
With its own international airport, visitors from all over the world are pouring into Zadar to see its natural beauties in exhilarating national parks. Be sure to visit Krka with its turquoise waterfalls named after the river running through it or Kornati, a baron chain of islands.
Zadar is the perfect place to rent a yacht and sail the Adriatic, in fact it boasts the most developed yachting infrastructure in Croatia. It is also quite a popular MICE destination as it offers modern hotels overlooking beautiful islands across the channel. Its main promenade has a manmade sea organ relying on waves to play music. The old town Iadera
peninsula built by the Romans with its straight street patterns, is the main hub of activity and a place where you can get lost in good food, wine and the well known Maraschino cherry liquor. Zadar has been declared as one of the most desirable tourist destinations by a number of magazines
in recent years.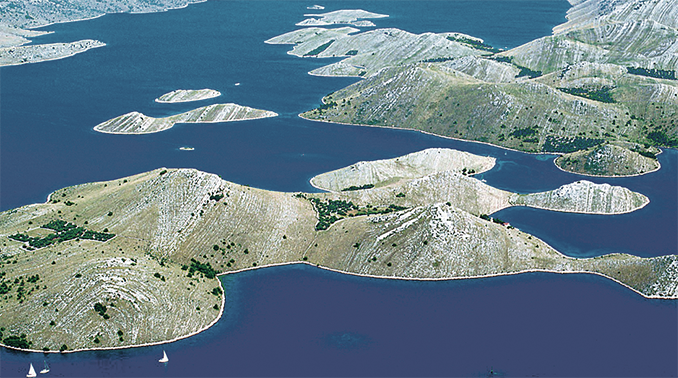 Favourite sailing ground - well indented coast and favourable winds
Experiences
Sailing Regatta in Kornati National Park – A Corporate regatta just for your group! Get ready for a full day of fun and sailing in Kornati Archipelago with stops for seafood lunch and swimming. Rafting on Zrmanja – Magnificent white water rafting through the canyon of turquoise Zrmanja river. Jeep Safari in Paklenica National Park – Drive around Velebit mountain's challenging paths with breath-taking views of the
Adriatic. Speedboat treasure hunt – Cruise around the desolate Kornati NP in search for the buried treasure island.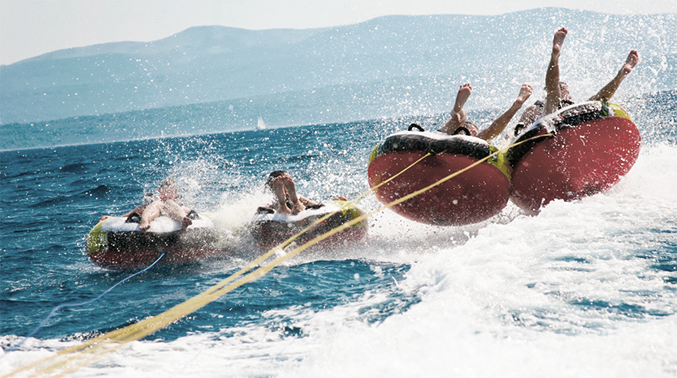 Unusual
Venues
Vineyards – Visit Benkovac and taste their award winning Rose. Zadar's Arsenal – A historic place which has been converted to a venue for events. Fortresses of Šibenik area – City full of medieval architectural attractions with impressive fortresses on hilltops and islands. Zadar's Greeting to the Sun – A permanent solar energy art installation located on the waterfront and Sea Organs which
give you a chance to listen to the musical compositions played by the sea itself.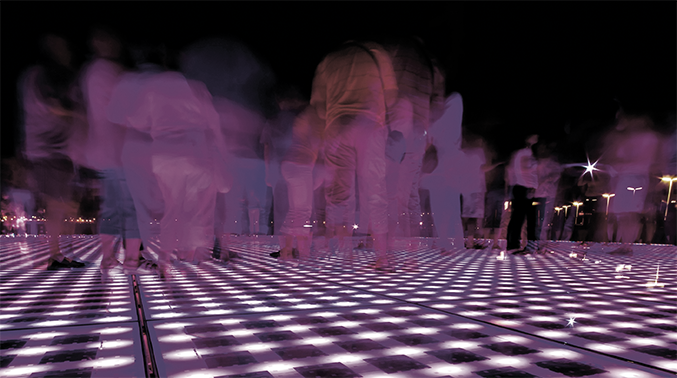 Day
Trips
Plitvice Lakes National Park – Visit Croatia's most spectacular national park and enjoy views of its waterfalls and 16 turquoise lakes. Krka Waterfalls National Park – Take a day trip and indulge in serene nature around the Krka river. Paklenica
National Park – Breathtaking landscape and sea views from the top of Velebit mountain. Zrmanja Canyon – Take a tour through the magnificent canyon of Zrmanja river. Kornati Islands National Park – Set sail through this nautical paradise of 89 islands.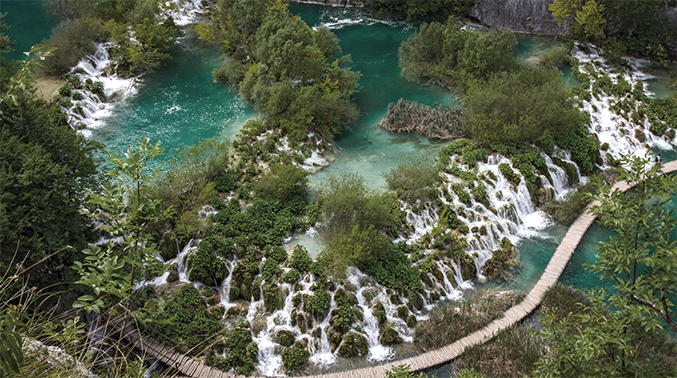 Food
& Wine
This region of Croatia is known for strong Lozovača brandy and Maraschino – The world renowned cherry liqueur from Zadar, great local wines; reds, whites and Benkovac Rose. Have
Grilled fish straight from the Adriatic and especially Tuna farmed in the area for the Tokio fish market. If you prefer meat this is the region where you should order Peka or the Spit roast lamb – A local delicacy served at Croatian weddings that will make your mouth water. For dessert try Smokvenjak –Delicious dry fig cake.